BIO, ACHIEVEMENTS & EXHIBITIONS
Ray Moore the artist. Born and raised in a small town south of New Orleans Mississippi he left early knowing of the little perspective for afro americans in his home town of McComb, by joining the army in a young age He came to Germany.
Never being sent to war, he stayed in Germany and started off as a young rapper and music producer in Frankfurt. Fully dedicated to the culture of visual arts and design he went to film school in Florence and taught himself all techniques of graphic design and programing.
Successfully, he worked for several years as a creative director for international agencies – pushing pixel.
Group Exhib. "Nur mit uns" 

2020

Single Exhib. "All Ways Always"

2019

Group exhib. Black Protest Pop-Up Exhibition 

2018

2017

Single Exhib. / Don't be Silent! München

2016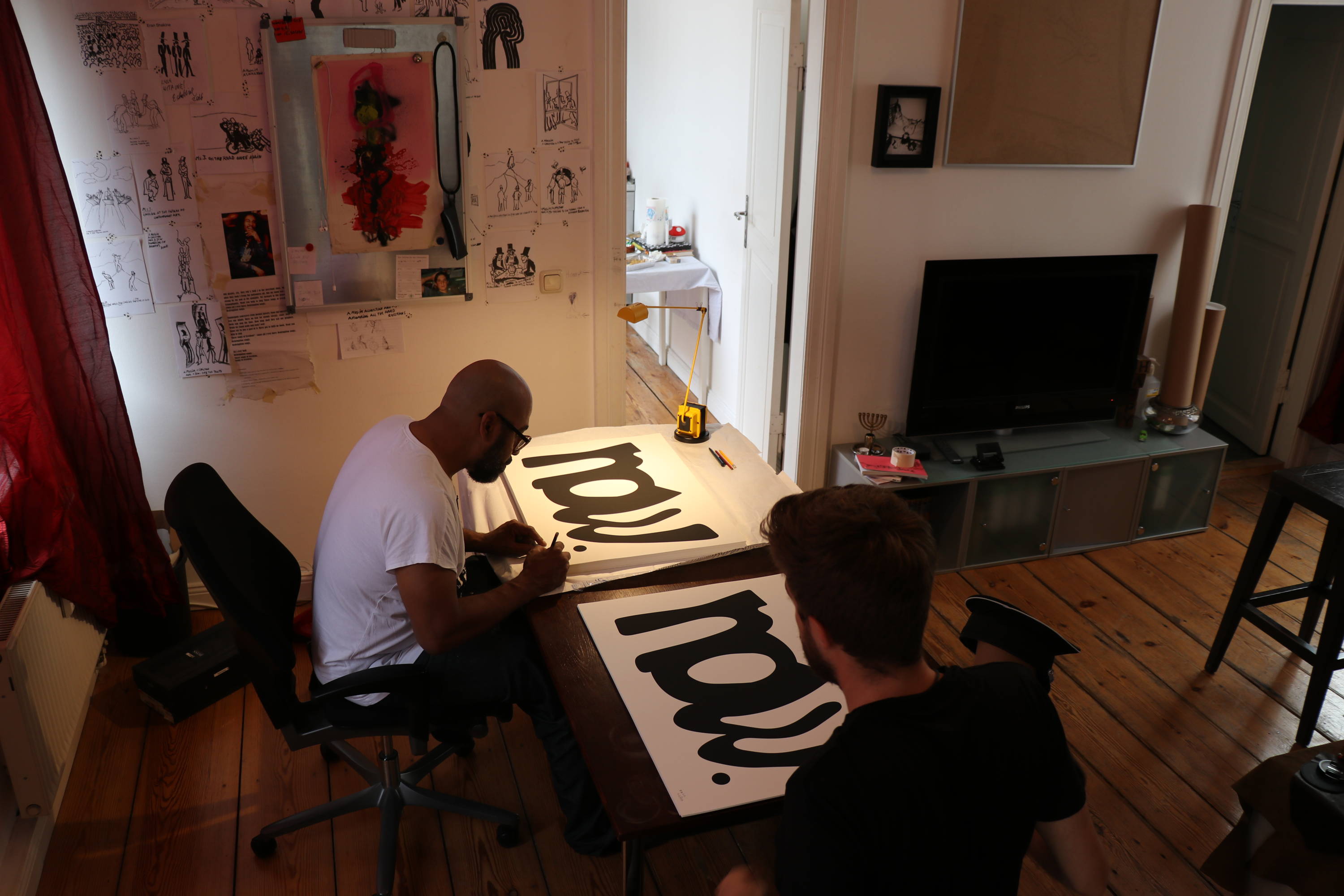 Most of my work is as an extension to my musical background and the love of word play. I collect the information around me by sampling the elements of my environment in which I cut, splice, loop and replay these samples which translate into the current artwork I am working on at the time.
Many aspects of my Afro-American heritage populates my work in different layers. I like injecting language into my work by using elements of the hip hop culture. In some of the work you can see the influence of the songs I listen to when creating. I may take some phrases and words from the music or just try to capture the mood of the song. Poetry and various elements such as typography and figures come together to form multi-layered compositions. I see painting as a way of venting my emotions.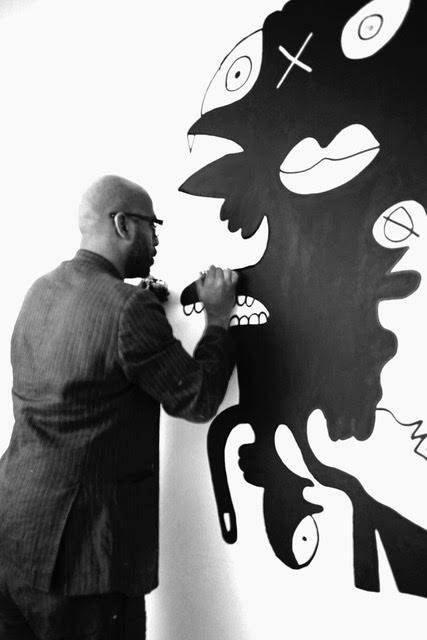 "I see painting as a way of venting my emotions"
SUBSCRIBE TO OUR NEWSLETTER
If you want to find out more about Ray and other artists, make sure you subscribe